Build your custom home in Thurston County
LIST OF LAND CLEARING SERVICES IN THURSTON COUNTY, WA
Diggs Dirt Works is a comprehensive service provider for land clearing, excavation, and site preparation services. They are capable of providing a diverse range of services to the residents and businesses located in Thurston County. Below are the services offered by Diggs Dirt Works in detail:
Land clearing and perk holes for feasibility studies
Diggs Dirt Works offers land clearing services that are essential for the preparation of land before construction or development projects. They can clear the land of trees, bushes, rocks, and debris to make it suitable for future use. They can also dig perk holes for feasibility studies to assess the soil condition, ensuring the land is suitable for your project.
Large and small land acreage
Diggs Dirt Works can handle land clearing projects of all sizes, whether it is a small residential lot or a large commercial acreage.
Land/lot clearing and mulching
They also provide lot clearing services to clear out debris, shrubs, and trees to make space for a new building or landscaping. They can also mulch the debris for use in landscaping or composting.
Tree removal service
Diggs Dirt Works provides tree removal services that are essential for safety and to make way for development projects. They can also assist in stump grinding and removal.
Driveway clearing and rough preparation
They can clear driveways of debris, bushes, and rocks, and provide rough preparation services to ensure a smooth and stable driveway.
Blackberry/scotch broom/shrub removal
Diggs Dirt Works can clear out invasive species such as blackberry and scotch broom that can damage the soil and take over the land.
Thistle/tansy – invasive species eradication
They can also remove other invasive species such as thistle and tansy, which can pose a threat to the environment.
Stump grinding and/or removal
Diggs Dirt Works can assist in the removal of tree stumps that can be an obstacle in your project.
Brush mowing
They provide brush mowing services to clear overgrown vegetation that can become a fire hazard or obstruct a view.
Pasture and field mowing
Diggs Dirt Works can provide mowing services to maintain pasture and fields, ensuring healthy growth and preventing the spread of invasive species.
Excavator mulching
They use excavator mulching to remove unwanted vegetation, trees, and stumps, and to clear land for new projects.
Skid steer mulching
They also use skid steer mulching to clear land and maintain landscape health.
Hillside and viewscape clearing
Diggs Dirt Works can clear hillside areas, creating a safer environment and opening up views for residential and commercial projects.
Forest/tree thinning
They provide tree thinning services, ensuring that the remaining trees have enough room to grow and are healthy.
Storm debris clean-up
They can assist in storm debris clean-up, removing debris that can become a hazard.
Commercial mowing and mulching
They provide commercial mowing and mulching services to maintain large properties.
Right of way clearing for power lines, pipelines, cell towers, roadways, and driveways
Diggs Dirt Works can clear right of ways for power lines, pipelines, cell towers, roadways, and driveways, ensuring safety and uninterrupted service.
4x4, ATV, camping, hunting trail creation
They provide trail creation services for recreational activities, creating a safer and more enjoyable experience for the users.
Forest fire prevention, fuel reduction
They can assist in preventing forest fires by reducing fuel sources and maintaining healthy forest growth.
Timber and logging cleanup
Diggs Dirt Works can provide timber and logging cleanup services.
If you have been considering moving to Thurston County and are on the hunt for the perfect house for yourself and your family, you may have noticed one thing: there are very few homes available for sale, and they are often priced high. Most importantly, the limited inventory may not be the perfect fit for your family's needs and your long-term plans. However, we have good news for you: instead of settling for a "not quite right" existing home, have you considered setting roots in a brand new custom build home?
If the answer is a resounding "yes!", then you find yourself in the perfect place to start your home building process in your dream location. As top rated home builders in Thurston County, we offer turnkey services that will make settling into the perfect abode with the inimitable smell of fresh paint on the wall a breeze.
We are affiliated with a trusted land broker so we can help you find the perfect place for your new home. We recommend checking the GIS map of Thurston County for more insight on the locality. Of course, buying land is only the beginning, but we will be there each step of the way to guide you and help you make the right decision with confidence.
Developing land from scratch can be an intimidating process, but we will handle the nitty gritty that comes with creating the perfect house from raw land, such as solving questions like "how do I apply for permits in Thurston County?" (did you know that you can find some of the answers on Thurston County's Permitting Guide?) to installing utilities in any location. We work exclusively with well drillers and septic installers who are qualified by the state of Washington and will ensure that your utilities are both up to code and will function seamlessly for many years to come. Throughout our career as local home builders, we have developed excellent professional relationships with local contractors we trust with every detail.
We know that each household is unique and has specific needs to fulfill when determining the right home plans. We work in synergy with renowned architects and home designers to ensure that you are entirely satisfied with the results. We propose a full range of home designs and floor plans so you can find the right fit for your family depending on the season in your life.
If you are child free or if your grown children have flown the nest, leaving you ready to explore the next chapter in a new location, a one level home is often the perfect solution, especially if you intend to age in place to enjoy your custom build home as long as possible. On the other hand, multi-level house plans designs for two story houses or split level homes are a match made in heaven for folks with growing families or those who love entertaining friends and loved ones for long visits. It is an excellent way to have those close to your heart under one roof while preserving everybody's privacy and personal space.
We believe that custom design build homes should reflect their owners' unique style and personality. Therefore, we offer a wide variety of luxury home designs ranging from traditional homes such as quaint cottages and elegant modern farm houses to modern homes with the likes of intricate contemporary designs and sleek midcentury models.
Thurston County is located in scenic Washington state and is home to Olympia, the most populated city and state capital, where you will find one of the best Children's Museums in the pacific northwest. The majority of the 220,000 inhabitants of Thurston County live in the more urban northern side of the county, in the area surrounding Olympia. However, the proximity of more rural areas makes it easy to escape if you are longing for a breath of fresh air or if you prefer settling into the peace of the countryside rather than embracing bustling urban living.
Thurston County has something to offer to everyone, no matter their age, tastes, or natural inclinations. The tight-knit community enjoys coming together during the local festivals to celebrate the natural beauty and rich culture of the region. The Thurston County Chamber of Commerce serves as a beacon for anyone looking to learn more about the many business and social opportunities present in the area and is certainly a good place to start for anyone considering moving to Thurston County. The state of Washington is well known for its scenic splendor, and our region is no exception. With its many natural parks and walking trails, exciting dining and brewing scene, and the excitement of the waterfront and many boating and swimming opportunities it provides, you will never get bored while in Thurston County.
We operate in Thurston County in the State of Washington in the beautiful pacific northwest. We cover the cities of Olympia, Lacey, Rainier, Tenino, Tumwater, and Yelm, as well as the surrounding areas. Please do not hesitate to contact us with any questions: we are always happy to help.
WHO IS DIGGS?
Diggs Dirt Works: Professional Land Clearing and Dirt Work Services in Thurston County, Washington
Clearing land and preparing it for construction or other purposes can be a daunting task. It requires specialized equipment, skilled operators, and an understanding of the local terrain and regulations. In Thurston County, Washington, one company stands out as a leader in land clearing and dirt work services: Diggs Dirt Works.
With years of experience and a commitment to quality, Diggs Dirt Works has earned a reputation as one of the most reliable and efficient land clearing and dirt work providers in Thurston County. Whether you need land cleared for a residential or commercial development, excavation work for a new road, or grading services for a landscaping project, Diggs Dirt Works has the expertise and equipment to get the job done right.
Who is Diggs Dirt Works?
Diggs Dirt Works is a family-owned and operated business that has been serving the Thurston County area for many years. The company was founded by John and Mary Diggs, who have a long history in the construction and excavation industry. Their experience and knowledge of the local area have helped them build a company that is dedicated to providing the highest level of service to their customers.
Today, Diggs Dirt Works is led by their son, Mark Diggs, who has continued their legacy of excellence in the industry. Mark has over 20 years of experience in excavation and dirt work, and he has built a team of skilled operators and technicians who share his commitment to quality and safety.
Why Choose Diggs Dirt Works?
There are many reasons why customers in Thurston County choose Diggs Dirt Works for their land clearing and dirt work needs. Here are just a few of the key benefits that Diggs Dirt Works offers:
Expertise
Diggs Dirt Works has extensive experience in all types of land clearing and dirt work projects. They have worked on residential and commercial developments, road and bridge construction, landscaping and grading projects, and much more. This breadth of experience means that they have the knowledge and skills to handle any project, no matter how complex or challenging.
Equipment
Diggs Dirt Works uses the latest, state-of-the-art equipment to ensure that their projects are completed efficiently and effectively. They have a wide range of machinery, including bulldozers, excavators, backhoes, and skid steers, all of which are well-maintained and in top condition. This equipment allows them to tackle even the toughest jobs with ease.
Safety
Safety is a top priority for Diggs Dirt Works. They adhere to strict safety protocols and procedures to ensure that all of their projects are completed safely and without incident. Their team members are trained in safety best practices, and they use the latest safety equipment and tools to minimize the risk of accidents or injuries.
Quality
At Diggs Dirt Works, quality is paramount. They take great pride in delivering projects that meet or exceed their customers' expectations. They use only the best materials and equipment, and their skilled operators take great care to ensure that every aspect of the project is completed to the highest standards.
Customer Service
Diggs Dirt Works is committed to providing excellent customer service. They work closely with their customers to understand their needs and goals, and they keep them informed throughout every step of the project. They are always available to answer questions or address concerns, and they strive to ensure that their customers are completely satisfied with the work they do.
OTHER SERVICES DIGGS PROVIDES IN THURSTON COUNTY, WA
In addition to providing exceptional land clearing and dirt work services, Diggs Dirt Works is also affiliated with Diggs Custom Homes, a top-rated general contractor and home builder in Thurston County, Washington. This affiliation allows Diggs Dirt Works to offer a wide range of services to customers who are looking to build a new custom home in the area.
Diggs Custom Homes has a reputation for excellence in the home building industry. They offer a comprehensive range of services, including architectural home design, land development, permitting, and home construction. Whether you are looking to build a small starter home or a large, custom-designed estate, Diggs Custom Homes has the expertise and experience to help you bring your vision to life.
One of the key benefits of working with Diggs Custom Homes is their commitment to quality. They use only the best materials and equipment, and they have a team of skilled craftsmen and technicians who take great care in every aspect of the construction process. They also offer a variety of customization options, so you can create a home that is perfectly tailored to your needs and preferences.
Another benefit of working with Diggs Custom Homes is their knowledge of the local area. They understand the unique challenges and regulations that are involved in building a new home in Thurston County, and they can guide you through the entire process, from initial planning to final construction. They work closely with local officials and regulatory agencies to ensure that all necessary permits and approvals are obtained, and that the construction process is completed in accordance with local codes and regulations.
In addition to their expertise in home building, Diggs Custom Homes also has a deep understanding of land development and excavation. This allows them to work closely with Diggs Dirt Works to ensure that your home is built on a solid foundation and that the land is properly prepared for construction. They can also help you with landscaping and other site work, so that your new home is perfectly integrated into its surroundings.
Overall, if you are looking to build a new custom home in Thurston County, Washington, Diggs Custom Homes and Diggs Dirt Works are the perfect partners to help you make your dream a reality. With their expertise, commitment to quality, and local knowledge, they can guide you through every step of the process, from initial planning to final construction. Contact them today to learn more about how they can help you build the home of your dreams.
Who We Are
We are a Pacific Northwest Custom On Your Lot Home Building team that values quality, transparency, and superior customer service. Our combined experience offers expertise in planning, permitting, design, and every aspect of homebuilding. We love building beautiful things and having fun with our customers in the process.
120+
Years Construction Experience
30+
Years Land And Development Experience
Better Designed, Beautiful Homes
Modern Farmhouse
DESIGNER DIGGS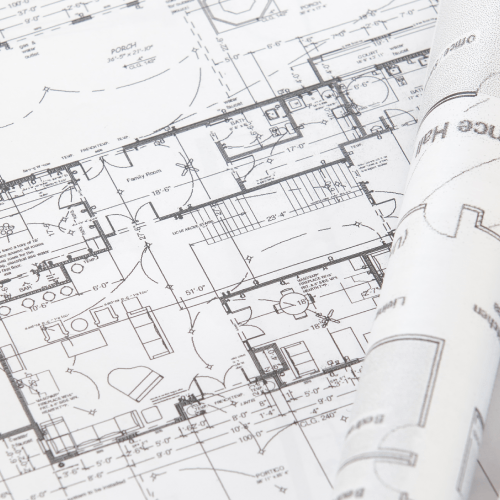 Bring Your Own Plan
Design Build
Northwoods 3599
Orcas Island 3128
Rosalia 2001
Contact Us
Due to increasing industry demands, please allow 24-48 hours to receive a response from us.
We strive to give each customer quality time and information for their custom home inquiries.